This year I have decided to take part in what the redhead said's   linkie Living arrows. The idea behind the link up is to celebrate our children and their achievements each week of the year.
I had started a photo post just before Christmas but I think it will be nice to take part in something within the community. If you haven't already joined Living arrows and would like to take part in a visual linkie then check it out using the link above.
With two children there is always something to celebrate (or cry over) so it will be fab to document this and have something to look back on at the end of the year. I sadly didn't get my arse in gear to join in last week so I am hitting the party slightly late.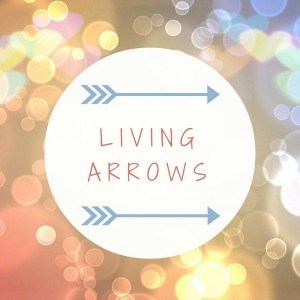 This week we are celebrating siblings:
Max has had the biggest adjustment this past year, he became a BIG BROTHER! I won't lie it's not a role he has taken to with ease. It's been a real learning curve for the whole family.
Usually, Max ignores Kai, or even worse slaps him while Kai looks on longingly with nothing but love for his brother.
Yesterday the cutest thing happened, Max laid next to Kai took his hand in his own and asked him to PLAY!
As you can imagine my heart just melted, it was the nicest think Max had ever said to Kai. It was slightly ruined about 20 minutes later when Max full on slapped Kai round the face. For that whole 5 minute's, I just basked in the fact that maybe Max is coming around to having a baby bro. Someone to play with and look out for when there older.
I really pray they will be best pals, with 19 months between them they will surely have a fair amount in common.